WHAT IS DISCOVER THE PLASMA?

"Discover the Plasma" is an innovative teaching program that enhances North Carolina middle school science curricula and raises awareness about life-saving plasma-derived medicines for the treatment and prevention of rare and chronic diseases.
"Discover the Plasma" was developed by Grifols in partnership with Johnston County Schools and Johnston Community College in North Carolina. The program was designed to fit within the science core curriculum for North Carolina. Grifols successfully piloted the "Discover the Plasma" program at three Johnston County middle schools during the 2014-2015 school year. It is currently an educational resource for all middle schools in the county.
Prior to the program rollout, Grifols provided all middle schools with workbooks, access to an online virtual lab, and training for teachers to ensure an interactive learning experience. Grifols also sends a representative to answer students' questions once a school completes the program.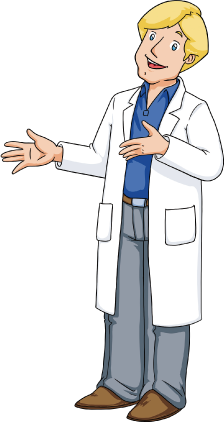 PARTNERSHIP IN EDUCATION
About Johnston Community College
Johnston Community College (JCC) has awarded associate degrees, certificates, and diplomas since 1969 to students pursuing college transfer, occupational, technical, and continuing education opportunities. A member of the North Carolina Community College System, JCC serves more than 14,000 students annually in its credit and non-credit programs and offers more than 40 programs of study as well as numerous continuing education courses. The main campus is located in Smithfield, NC, and JCC has off-campus locations throughout Johnston County, including the Cleveland Center, the Johnston County Workforce Development Center in Clayton, and the Howell Woods Environmental Learning Center, a 2800-acre wildlife preserve and teaching facility. Click here to learn more about JCC.

About Johnston County Schools
Johnston County Schools (JCS) teaches over 34,000 students in grades pre-kindergarten through twelfth grade and is committed to empowering students to become successful in a global society. To accommodate its growing student population, JCS has over 44 schools and receives strong community support through funding for new schools, parental involvement, and partnerships with businesses and faith-based organizations. In addition to its Advanced accreditation to ensure its graduates are prepared for university and college, JCS boasts a number of extracurricular activities in arts and sports. Click here to learn more about JCS.


HOW DOES IT WORK?

"Discover the Plasma" provides teachers and students with a range of materials for a dynamic learning experience. Program materials include a workbook, a virtual lab that contains videos, comics, and links to relevant websites, as well as a variety of laboratory activities that allow students to grasp the concepts in a fun way. The teacher's handbook includes methodological guidance for planning and teaching lessons.
1 PLASMA DONATION CAN SAVE LIVES
2 BENEFITS FROM PLASMA SAFETY
3 OBTAINING PROTEINS
4 PLASMA-DERIVED MEDICINES
5 MEET THE INDUSTRY

METHODOLOGY
20%
INDIVIDUALIZED LEARNING
Students learn through a process of inquiry-based learning (IBL); the students' exploration and investigation guide the learning experience, and all the resources and activities are designed to support the process of knowledge, investigation, and analysis. The basic stages of a scientific inquiry based on IBL require students to define and research a problem, share findings, and draw conclusions.
The IBL methodology also incorporates the principle of a "flipped classroom." Students first complete some key content at home, and the classroom then provides them the opportunity to share and learn with their classmates. This approach saves time and optimizes classroom learning.